Police Officers Caught On Camera Beating A Guy & His Girlfriend With Rods In The Middle Of A Road
There seems to be lawlessness everywhere in Africa and even across the globe. A policeman has no right to beat an offender after he or she commits an offense. Their jobs are very simple; after catching an offender just send him or her to the police station to write a statement. The person will then be arranged before the court and if he or she is guilty will go to prison.
However, the police officers in your picture took the laws into their own hands. Watching the video carefully, you can see that it was late in the night when this incident happened. About three police officers were seen using rods to beat a guy. The guy was seen lying on the floor as they beat him with the rod. These are not ordinary rods but huge ones.
After beating the guy severally, they called the guy's girlfriend who was sitting in the front seat of the car. She came and stood in the middle of the road as one policeman was seen beating her backside with the rod. Meanwhile, other cars were waiting in the queue. The lady and her boyfriend after this incident entered their vehicle and went their way.
Some social media users after coming across this video said that they don't understand something. What kind of crime could be made the policemen best this couple like that. Some said that this is a result of the lawlessness in Africa.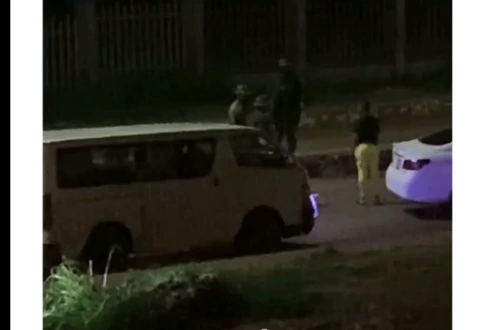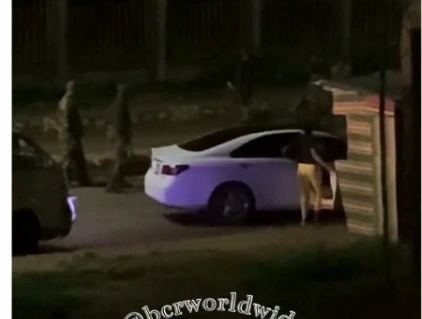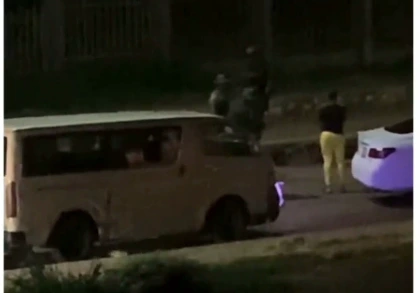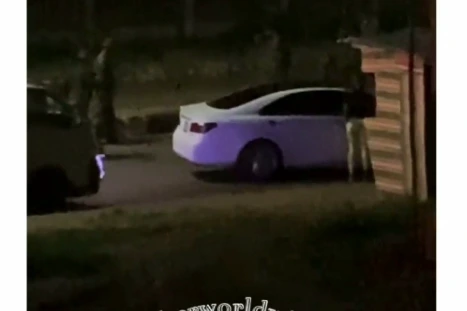 You can also watch the video through the link below:
https://www.instagram.com/reel/CfacItPFgmD/?utm_source=ig_web_copy_link